Southern California is revered for its sunny skies, comfortable Mediterranean climate, and varied terrain that traverses mountains and deserts to gorgeous beaches bordered by the rugged coastline. SoCal's residential areas are similarly varied, spanning small towns with a tight-knit community feel to major metropolitan regions noted for their top-rated schools and robust dining and shopping scenes. It's no surprise that Southern California is often the focus of homebuyers seeking a place to put down roots, explore the great outdoors, enjoy an easy commute to work, or all the above.


The
La Jolla
neighborhood of San Diego, in particular, has historically been a highly desirable location within Southern California, and it's recently experienced a surge in popularity. This is due, in part, to the pandemic, during which fewer homes were listed for sale in La Jolla. This increased demand — and prices — for properties in the picturesque seaside town. As we head further into 2022, we're able to look back on just how large of a role the pandemic played in the La Jolla real estate market, the changes that occurred, and how the market may look throughout the rest of the year.
La Jolla real estate market trends

Housing prices are higher than ever
In 2022, the La Jolla housing market is wavering in uncertainty. The price to buy a home in La Jolla is higher than ever, with a
median sales price
of $2,390,000 as of March 2022. To put this in perspective, the median sales price for La Jolla homes in March 2021 was $1,615,000. The reason for the increase in housing prices? Bidding wars fueled by low inventory and the added pressure of rising mortgage interest rates. Homebuyers must be willing to shell out top dollar to stay competitive — even if that includes waiving contingencies or bidding on a home sight unseen.
Perhaps one main reason buyers are so intent on buying a home in California — La Jolla especially — is that their purchase has a substantial likelihood of being profitable should they decide to sell in the future, regardless of the amount of time they spend inside the home.


Financial contingencies are a thing of the past
We're experiencing a market that's so competitive, homebuyers have to resort to risky tactics to stay in the game. Unfortunately, this means that typical safeguards for buyers transitioning from their old home to a new one are no longer realistic nor reliable. This includes
financial contingencies
.
With the pace of today's fast-moving market, more and more sellers are finding the waiving of this contingency an attractive option, as it puts them on the fast track to closing the sale and receiving their pay-out. However, waiving financial contingencies is to the detriment of loan-financed buyers, as these clauses would typically protect a buyer who needs to back out of a home contract due to issues that may impede financing, such as losing a job or having the buyer on their own home decide not to follow through with the sale. Cash buyers have the upper hand here, as they aren't subject to the hurdles and red tape that accompany bank financing.

Inventory remains low
It can be said that the La Jolla real estate market still hasn't returned to a place of balance and likely won't before the end of 2022. La Jolla ended in March 2022 with
64 active listings
— a steep decline from March 2020, with 199 listings. While March 2020 saw an average of 4.6 months' worth of inventory, March 2022 only saw enough inventory to cover a meager 1.2 months of housing inventory.
Compare these with the time homes are spending on the market, and you can truly see where the market has accelerated: in March 2020, homes spent an average of 42 days on the market. Fast-forward to March 2022, and homes spend 15 days or less on the market before they're sold. There were 58 new home listings in March, 47 of which have sold. These numbers only begin to touch upon the difficulty both buyers and their agents have had adjusting to the market after Covid-19.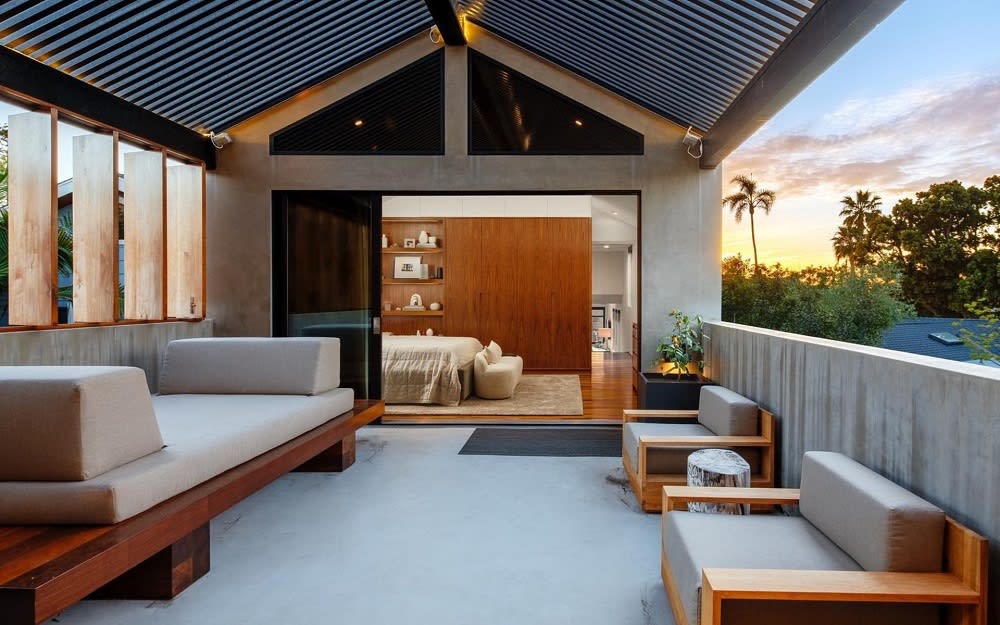 Mortgage rates have been climbing

Record-low home mortgage rates allowed many to purchase homes during the pandemic. Young families, single individuals, and many others chose to either relocate or buy a home, sometimes both, when rates took a massive dip. It seemed there wasn't going to be a better time to buy. Still, as we've mentioned, this contributed to a highly competitive market that continues to become more competitive as mortgage rates slowly climb back up.


At the beginning of March 2020, the rate for a 30-year, fixed-rate mortgage was 3.19%. At the same time this year, the rate for a 30-year, fixed-rate mortgage was
up to 5%
, rising roughly .28% a week with an estimated change of 1.96% over the course of a year. Those looking to score the best home mortgage rates over the next few years should take advantage of the rates of 5/1 adjustable rate mortgages. The rate was sitting at 2.80% last year and is rising .13% a week from the current rate of 3.69%.

There's a chance demand could continue to increase
Many Americans were afforded the luxury of working from home during the pandemic. But lately, many businesses have initiated the process of beckoning workers back to their physical job sites, whether that's an office, warehouse, or other location altogether. This has caused another surge of new people and families looking to move in and
buy a home in La Jolla
due to the easy commute to downtown San Diego.

Luxury properties are hotter than ever

The property market in La Jolla is primarily upscale condos and detached homes, the latter comprising charming beachfront cottages, sprawling mid-century modern mansions, and Spanish Colonial Revival homes dating back to the 1920s. Architectural styles aside, larger homes are in the highest demand among homebuyers, second only to a beachfront location overlooking the turquoise waters of the Pacific Ocean; homes with more than three bedrooms are selling better than their small square footage neighbors.


Other highly requested features include open floor plans, updated kitchens, and yards with a swimming pool. Many buyers have proven they're willing to pay more cash for homes that are new construction, feature a healthy number of renovations, or are in a convenient location. One could say that the pandemic has fueled buyers' need for more space. Looking at recently constructed homes in La Jolla, it's safe to say this trend is going strong. Many new-construction homes feature four bedrooms or more and at least four bathrooms.
Are you ready to buy or sell a home in La Jolla?
While waiting forever to make a real estate decision can hinder your chances of securing the property of your dreams, jumping in at the wrong time can be costly. If you're unsure when — or how — to buy or sell in La Jolla, it's in your best interest to seek the opinion of qualified professionals.
The Nelson Brothers
are available to be your advisors and teammates as you prepare for any real estate endeavor. La Jolla real estate agents with plenty of experience, Tim and Drew are familiar with La Jolla homes for sale.
Reach out today
and speak with them about how they can help you with all of your real estate needs.