La Jolla, CA, lies 12 miles north of San Diego, right on the Pacific Ocean, and it occupies about seven miles of flawless California coastline. About 47,000 residents call La Jolla real estate home, and it's no surprise why it's in a seller's market. The average year-round temperature is about 70 degrees, and the weather is crisp but not ever humid. La Jolla is not engulfed by high tourism that usually descends on nearby San Diego.
The area's primary industries are bioengineering, scientific research, software, finance, and real estate, to name a few. Families with college-age students have several top-notch educational institutions to choose from. The University of California, San Diego (UCSD) is in La Jolla, as is the Scripps Institution of Oceanography. The
Scripps Research Institute
and the
Salk Institute
are also headquartered here.
The prices of La Jolla real estate sit around $3.2 million, which is down from the previous year's median list price of $3.7. Still, the area is experiencing a seller's market, and there are more buyers in search of homes than there are homes available for sale. If you're wondering what architectural styles are popular in the area, here are the top choices.
Split-level

Split-level homes first emerged after World War II and were initially designed to fit into hilly landscapes. There is no single floor that covers the entire footprint of the house. Generally, the garage sits lower than the main house, and stairs lead from it to the front door at the main house level. Once on the main level, there's usually a staircase that leads up to the bedrooms and one that leads down to the finished basement.

The main level of a split-level home features the kitchen, living room, dining room, and family room, and there may be several steps between each one, depending on the lay of the land. If you're looking for a split-level home in La Jolla, remember that the hillier the ground, the more steps you'll find in your home of this design.
Ranch
Ranch-style homes first became popular in the late 1950s as urban sprawl occurred, and there wasn't the same need to conserve space as there is today. Ranch-style homes are characterized by their single-story, spread-out footprint with an open concept floor plan and minimalistic lines.
These homes were ideal for entertaining and for bringing the indoors outside and vice versa. Homeowners with ranch-style homes amongst La Jolla real estate could open the windows and sliding glass doors and utilize every square foot of space for a relaxing, casual afternoon barbecue or sophisticated summertime dinner party. One example of a famous ranch-style home is former U.S. President Ronald Reagan's beloved "
Rancho del Cielo
," perched on 688 mountain top acres near Santa Barbara, CA.
Postmodern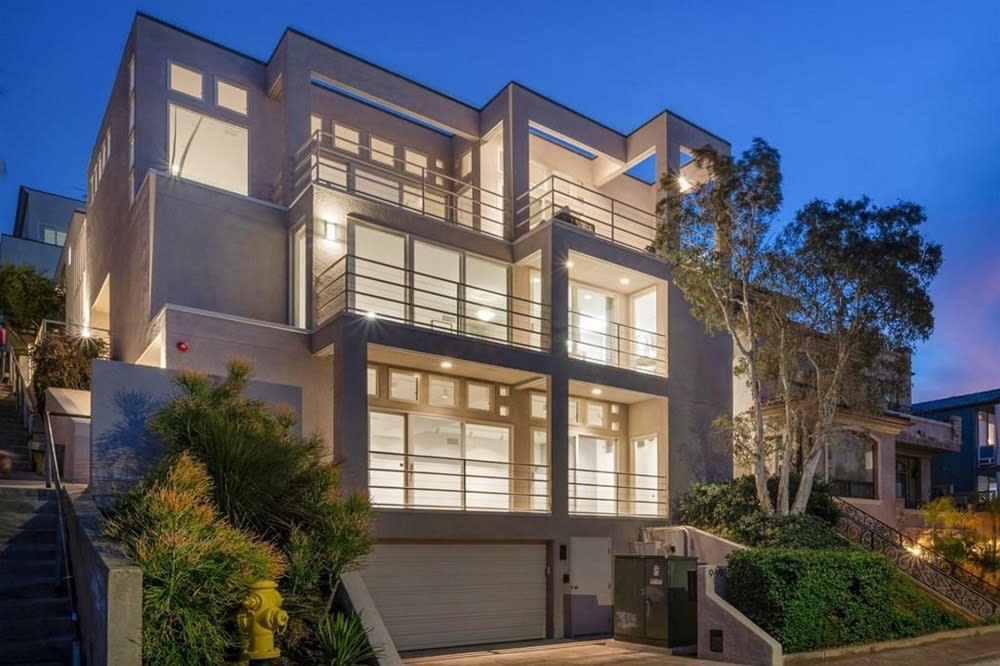 Photo courtesy of Nelson Brothers Team
Postmodern-style homes came to being after mid-century modern homes took hold in the 1950s. They're characterized by the presence of large windows that allow not only for natural light within the house but also for panoramic views of La Jolla real estate and its surrounds. Additionally, postmodern homes feature wood paneling and industrial materials such as metal and concrete. It's not current-day "brutalist" architecture that borders on cold, all-concrete features but instead effectively blends natural and created elements to form a clean, open space.
Other features of this style include sculptural forms, bright colors in the form of glass or ceramic tiles or colored glass, such as
thick glass block
room dividers or walls. The style often also features playful, whimsical, or humorous design elements that break traditional architectural design molds.
Mission revival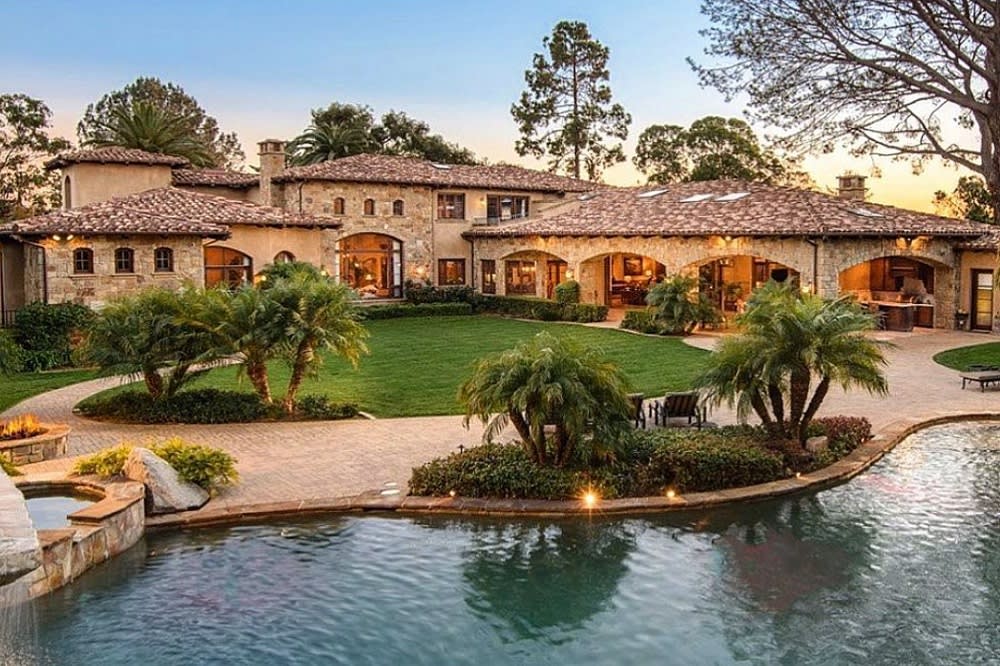 Photo courtesy of Nelson Brothers Team

Mission Revival-style homes crop up directly from the influence of the famous California missions that dot the state along the 101 freeway. These homes are finished with exterior stucco in vibrant colors as well as earth-inspired hues. They can be easily identified by their shallow (low-pitch) roofs covered with red Spanish clay tiles. Mission revival homes feature broad arches and parapets, which are low protective walls that line the edges of the roof and any balconies.
This style also showcases generously sized square pillars, fancy ironwork, and covered walkways. An example of this architecture is found in the
Hattie McDaniel house
. McDaniel was the very first Black actress to win an Oscar for best-supporting actress for her standout role as Mammy in 1939's timeless film
Gone with the Wind
.
Spanish Colonial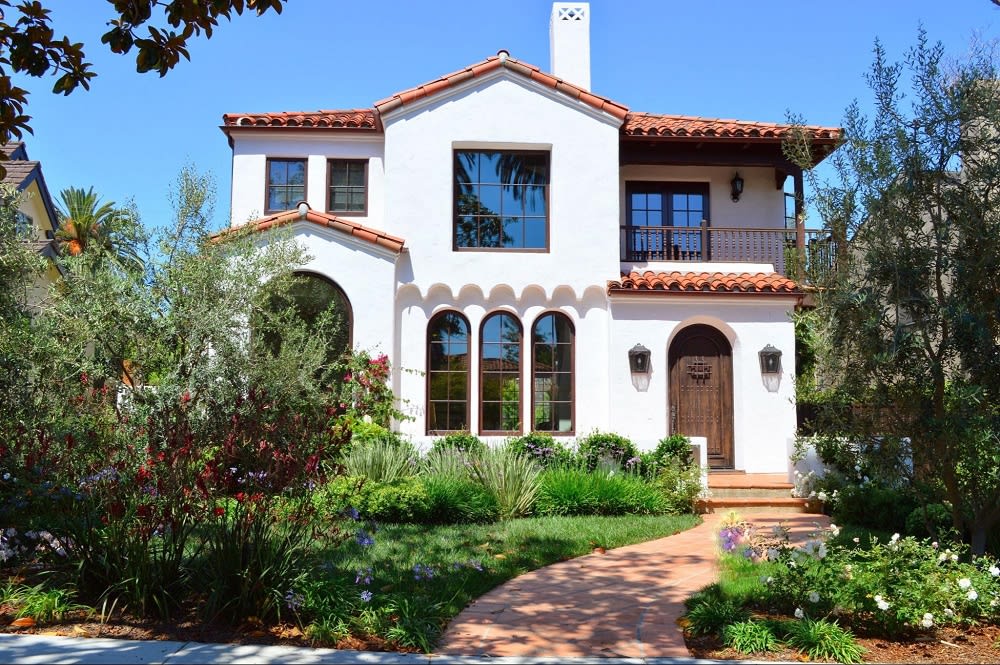 Spanish Colonial
homes feature red clay roof tiles and thick, white stucco walls to keep the house cool. Unlike Mission Revival homes that showcase vibrant stucco colors, Spanish Revival homes are easily identifiable as such due to their stark white stucco finishes. Another climate-controlling feature is small or few internal windows, which are offset by a courtyard where residents can revel outdoors. These iconic houses are built with sturdy, exposed wooden beams for strength and aesthetics since the white exteriors are usually devoid of fussy design elements.
Bungalow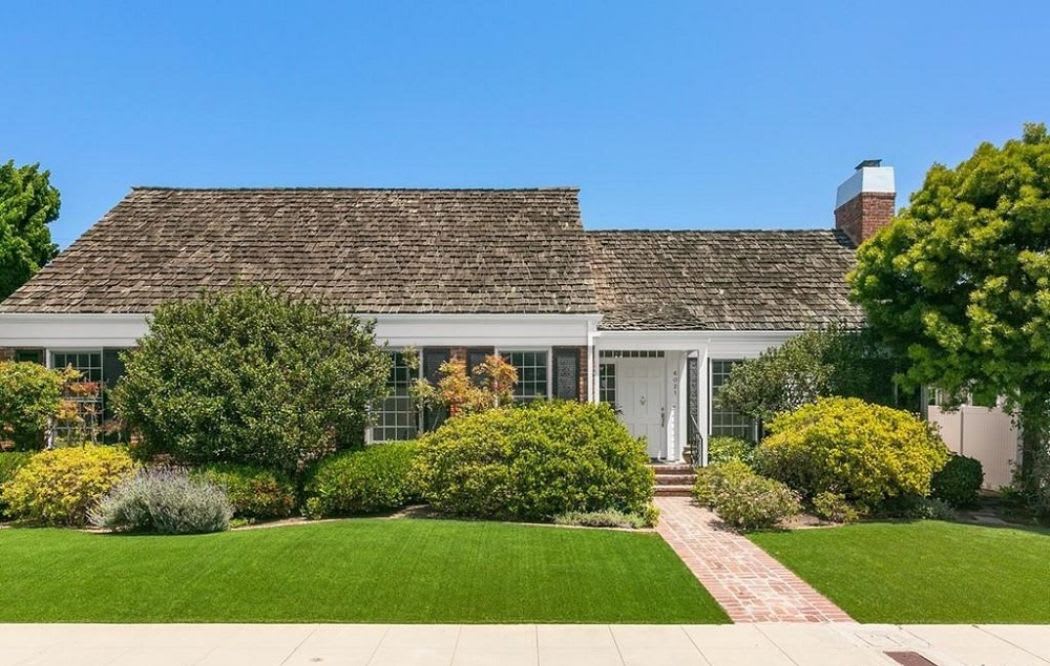 Photo courtesy of Nelson Brothers Team
Not every home within La Jolla real estate for sale is a sprawling, mountaintop mansion. All throughout California and including the La Jolla area,
bungalow-style homes
remain a popular design option for those in search of tidy, cozy homes. These small cottages have one or two stories and are usually surrounded by verandas. Second levels usually lie beneath dormer windows, and the exterior is clean and fuss-free, similar to the Craftsman-style homes that are frequently thought of as the "older, larger siblings" of bungalow homes. These homes first appeared in the United States between 1900 and 1918 during the Arts and Crafts movement. Bungalows are usually shielded from view—in part or entirely—by large trees and shrubs to keep them private.
Ready to start looking at La Jolla real estate for sale? Reach out to one of the trusted local agents on the
Nelson Brothers Team
for guidance.