Living in La Jolla is an oasis for residents. Its coastline makes it the perfect spot for beach access and oceanfront properties. Whether you're interested in living at the heart of downtown or away from the excitement, there's a neighborhood for you.
Currently, places like La Jolla are experiencing
cooling market trends
. Home sales have decreased 43% compared to the same time last year. Active listings have also increased 78.8%. Buyers today have more options among less competition. However, the market still presents some challenges for buyers. Homes spend a short median of 18 days on the market. The median price for homes has increased 2.8% compared to last year. Keep these statistics in mind when making your search for houses in La Jolla.

When starting your search for La Jolla homes, here are five of the best neighborhoods in the area.
1. Village of La Jolla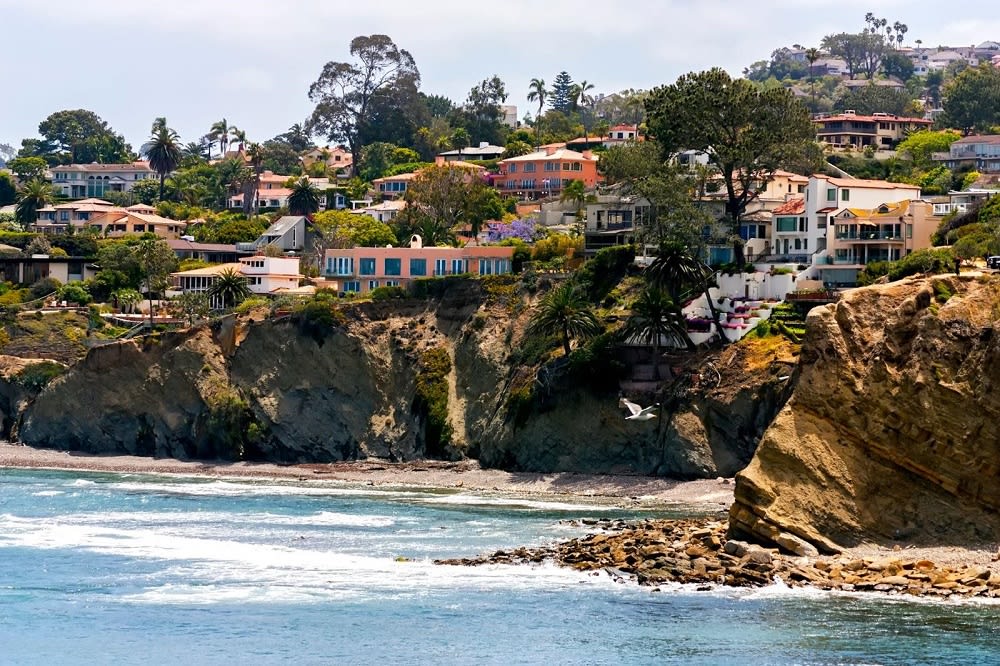 The Village of La Jolla encompasses the residential resort living that makes this city special. This neighborhood is also known as Downtown La Jolla. This is the first place a vacationer or tourist may think of when imagining the town. Given its central location, residents here have easy access to La Jolla's cafes, boutiques, and restaurants. Access to amenities is enhanced by a gorgeous view of the coast. Residents also have great vistas of La Jolla Cove, which is the city's picturesque coastline.

The Village of La Jolla, alongside the other neighborhoods of La Jolla, strike the perfect balance between upscale and laid-back living. Residents can stroll through the city, grabbing a to-go drink from a beachside café. Simultaneously, they have access to fine dining, golf clubs, and famous hotels. Homes in the area feature ocean views and varied architecture. These range from Spanish-style homes, Mediterranean designs, and modern creations.
2. Beach Barber Tract

A lesser-known neighborhood in La Jolla is Barber Tract. Because of its low profile, Barber Tract has some of the best beaches in the area. These locales avoid the large crowds of more popular beaches. Many estates feature the oceanfront practically in their backyards. Residents here fall asleep to the sound of the waves and enjoy the Pacific breeze year-round.Its intimate lanes make Barber Tract very walkable for locals. This residential neighborhood also features an area with restaurants and shops. Small town living and oceanfront homes mix for the best experience. Those with families also love this beachside community's proximity to La Jolla High School. Barber Tract is unmatched for its quiet living next to La Jolla's resort-like amenities.
3. Upper Hermosa

As its name suggests, Upper Hermosa is located on La Jolla's hills. The homes here are highly desirable for their sweeping ocean views. In fact, many of the first La Jolla homes were built in this area. As such, real estate ranges from early 1920s constructions to newer properties. Regardless of age, all properties make the most of their location with grand designs. Residents here love the privacy and beautiful sunset views that Upper Hermosa provides.

Lower Hermosa branches out from the upper section, out towards the ocean. Residents here can enjoy a closer view of the water with all the luxury perks. Upper Hermosa is also located right next to the Bird Rock area. Since Bird Rock is nearby, those living in Upper Hermosa can easily access its main streets full of shops, restaurants, and cafes. If you're looking for exclusive living with panoramic views, Upper Hermosa is hard to beat.
4. The Muirlands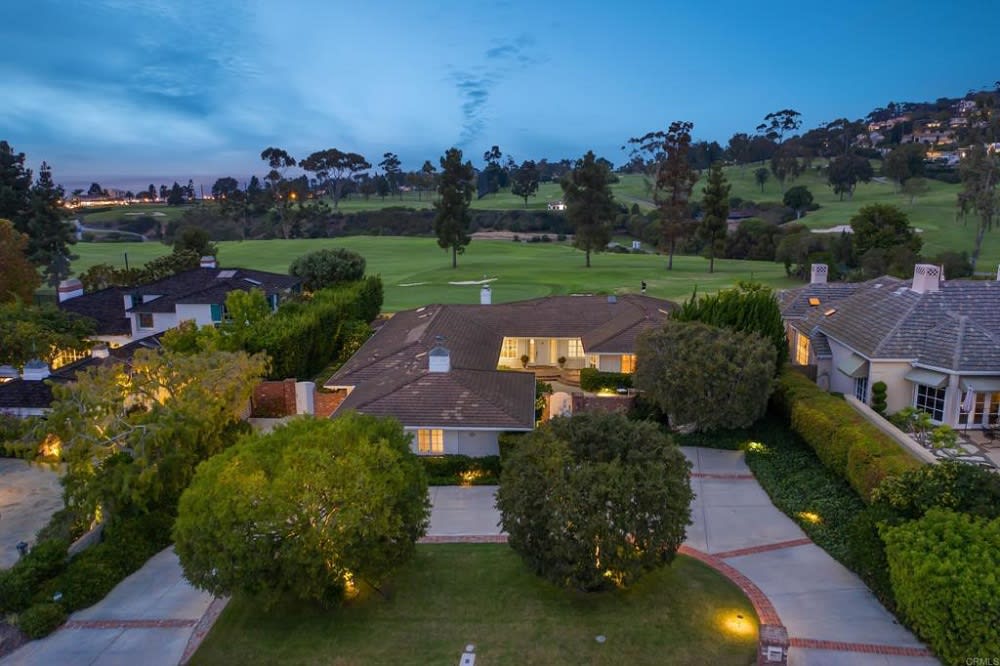 Photo courtesy of Nelson Brothers Team

Those interested in larger neighborhood living can check out The Muirlands. This neighborhood was named after naturalist John Muir. As such, its design reflects his naturalistic ethos. Residents here enjoy larger homes with impressive landscaping. The unique luxury here is a little further from the Pacific Ocean, which provides space for its larger estates. Even so, residents still have prime access to the beach and downtown shopping.

The Muirlands also features desirable sub-neighborhoods for buyers searching for houses in La Jolla. Old Muirlands is sought after for its spacious and classic estates. Properties have one-of-a-kind vantage points of the ocean and surrounding landscape. Right next to the Muirlands is Muirlands West. This area is small and intimate, perfect for those interested in quiet living. The beautiful home construction makes this area stand out.
5. La Jolla Shores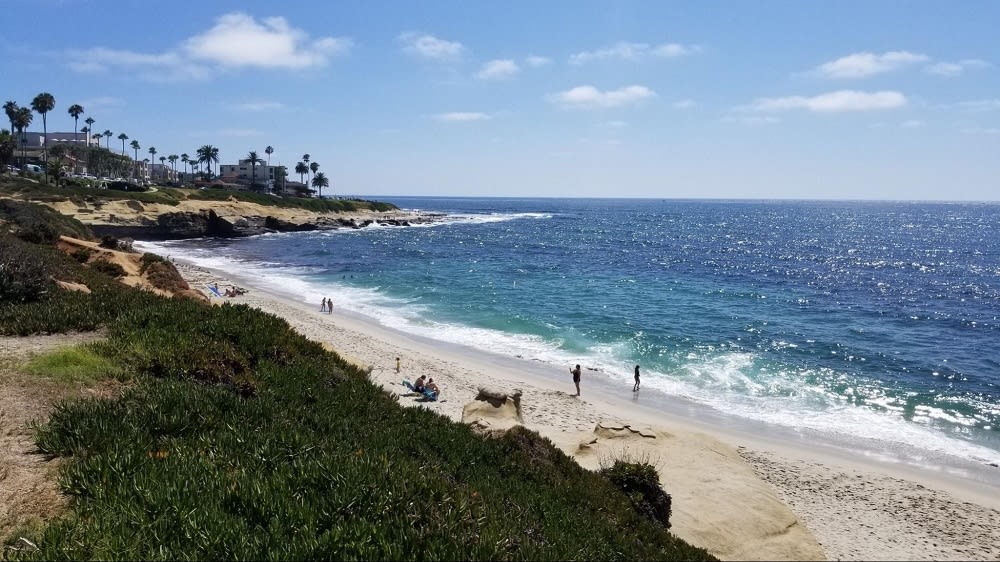 La Jolla Shores is a northern La Jolla neighborhood popular with all types of residents. Families love this neighborhood for its large beach of the same name. Outfitted with a lawn and playground, the beach is the ultimate place to play. Water sports enthusiasts are drawn in by the Scripps Institute of Oceanography. This institution is a great spot to kayak, scuba dive, snorkel, and paddle board.

Alongside its local pull, La Jolla Shores has many luxury amenities of its own. This neighborhood is home to the La Jolla Beach and Tennis Club. Residents can enjoy all the upscale amenities this club and resort offers. Shopping is just as convenient with Avenida de la Playa nearby. Stroll the streets of local stores and delicious dining the district provides. Overall, this neighborhood has a residential feel. Properties here span from beachside bungalows to expansive estates.
Need help finding the perfect neighborhood?
La Jolla provides residents with many neighborhood options to explore. The five listed above are some of the best available in the area. Enjoy access to downtown amenities in The Village of La Jolla and The Muirlands. Or keep your lifestyle quiet and private at Barber Tract and Upper Hermosa. Finding the right neighborhood is much easier with the help of a local agent. They can compare La Jolla's neighborhoods for you to help you find the right community. When you're ready to start your home search, contact one of the experienced agents on the
Nelson Brothers Team
to guide you through the process.